I am so excited today. Today is the sneak peek for a new stamp set from Gina K Designs. And this one is designed by my sister Theresa. I am so proud and thrilled for her. I wish I could share a card with you made with her new set called Old West, but I don't even have one yet I am like all of you and have to wait until Thursday to order. There have been three other sets peeked today and yesterday, I am going to be so broke after this release. Gina's Design team has done a wonderful job, so if you have a minute check them out.
Carolyn King
Cindy Lawrence
Donna Baker
Erika Martin
Gina Krupsky
Jessica Fick
Joanne Basile
Kurtis Amundson
Melanie Muenchinger
Beverly Cole (Spotlight Designer)
Cathy Tidwell (Theresa's Guest Designer this month)
I do have another card this one I did a few weeks ago and am just getting around to haring with you all. The stamp is from Unity's Love in the Air set.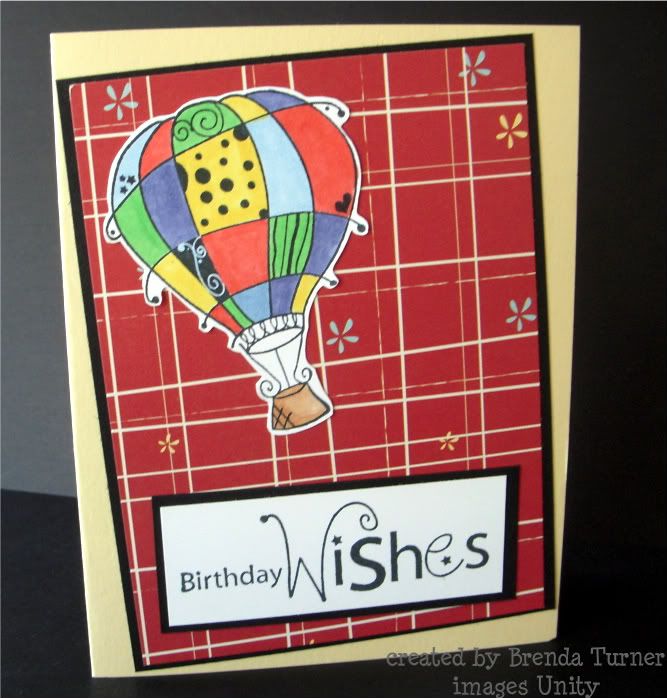 You need to go check this out. Debbie has the most amazing
blog candy
. Good luck.
Thank you for stopping by.
Brenda