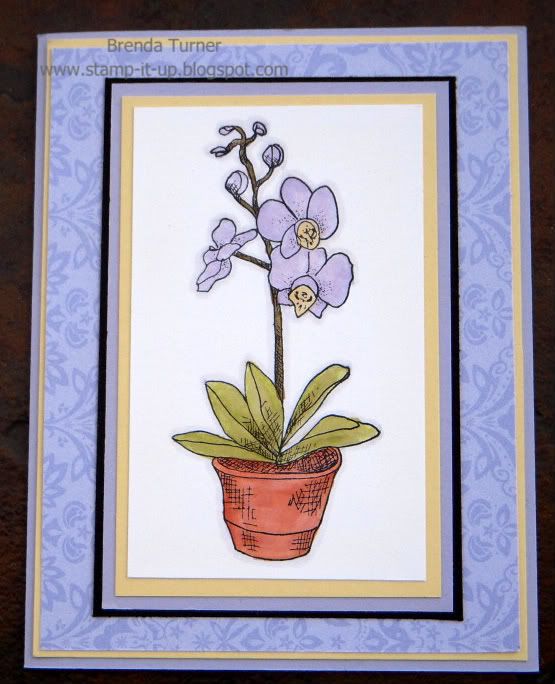 I would like to wish you all a Happy Thanksgiving, and are able to spend it with your loved ones.
So I haven't gotten back into making cards yet, still working on getting around on my own. (I still can't put any weight on my knee)
I did make this card a couple of months ago and never posted it for some reason. I used Botanical Gardens from
Gina K. Designs
. I colored the orchid with koh-i-noor pencils and blended with OMS. I outlined the image with prismacolor warm gray marker. It is hard to tell in this picture but the base and designer paper is lavender lace, the image is mounted on so saffron and lavender lace then last on basic black. Thank you for stopping by.
Brenda