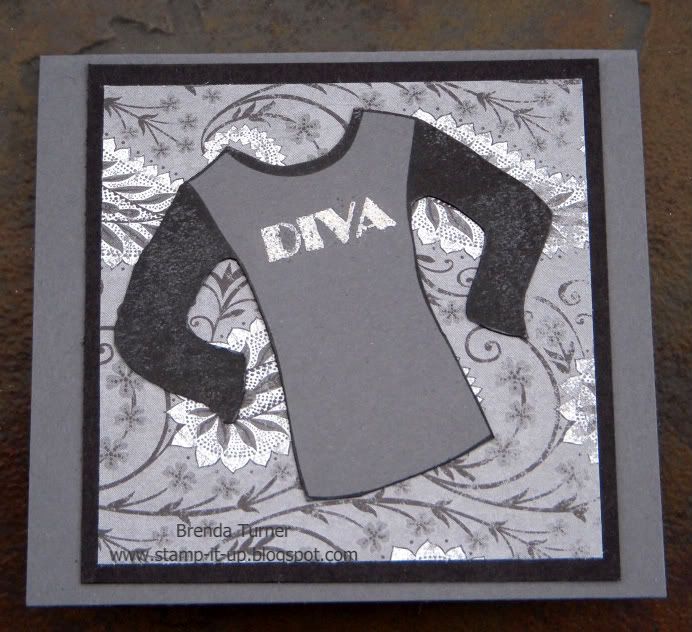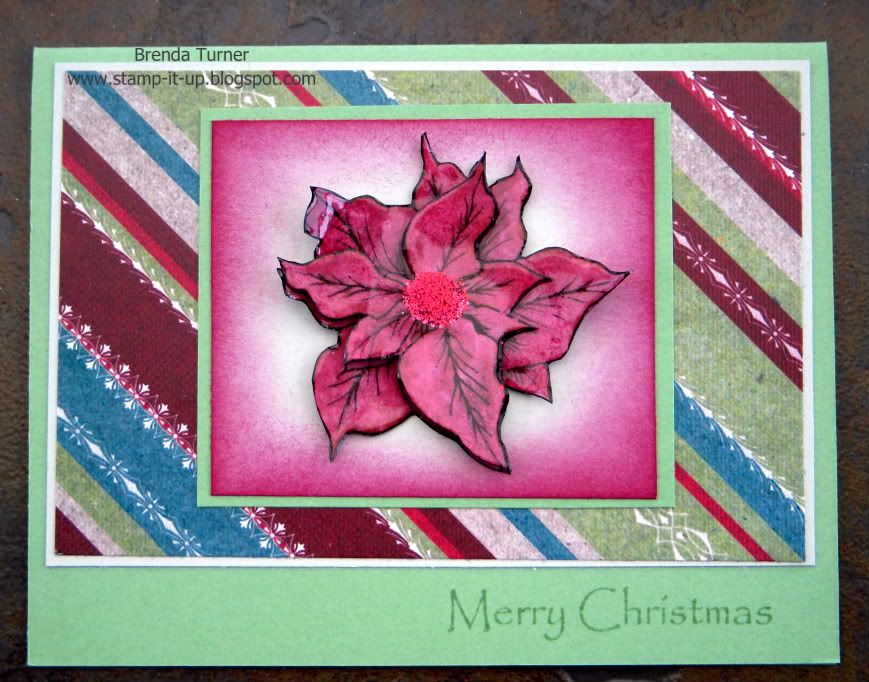 I made this card for the challenge
Melanie Muenchinger
posted last week on
Paper Craft Planet
. For this challenge you needed to make a card using a stamp from Little Tee's or Just So Sporty. I love Little tees and do not use it enough so out it came and this is what I came up with. I made it a 4 x 4 note card. Diva was stamped with versamark ink and heat embossed with some sparkle silver embossing powder I bought years ago. I wish it showed better in the picture.
My second card was for the other challenge to use one of Melanie's stamps. This was easy for me because I have several of her stamps and my new favorite set of Melanie's is A year of flowers, it is a beautiful set. For the poinsettia I stamped it twice and colored the first one with my bic markers, the second one I colored only the smaller petals on the inside then I cut them both out and heat embossed them with three layers of powder. Last I popped the middle up with a dimensional.
Lastly I have been tagged with this wonderful award by
Deena
. Thank you Deena!!! I would like to tag
Theresa
with this award she has a fabulous blog and is the person I have to give credit to for getting me
started in the blogging world. Thank you Theresa. (For those of you who don't already know she is my very talented sister.) Second I would like to tag Erin. for those of you who don't know
Erin
she is a wonderful paper crafter and has a beautiful blog. Erin is very supportive to, so head over and leave both of these wonderful ladies some love.
Thank you for stopping by.
Brenda
P.S. I will not be able to post anything for at least a few days as I am having knee surgery tomorrow. I will post as soon as I am feeling up to it.