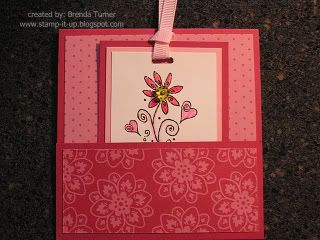 This is my attempt at a pocket card. I wanted the tag to also be a bookmark.
I have had a hard time coming up with ideas for the Merci stamp set, but I think I am finally getting it. My horizontal punch wont go through three layers of card stock so, I had to punch one layer at a time. I am loving using my watercolor pencil this week, I have used them on nearly every card I have made.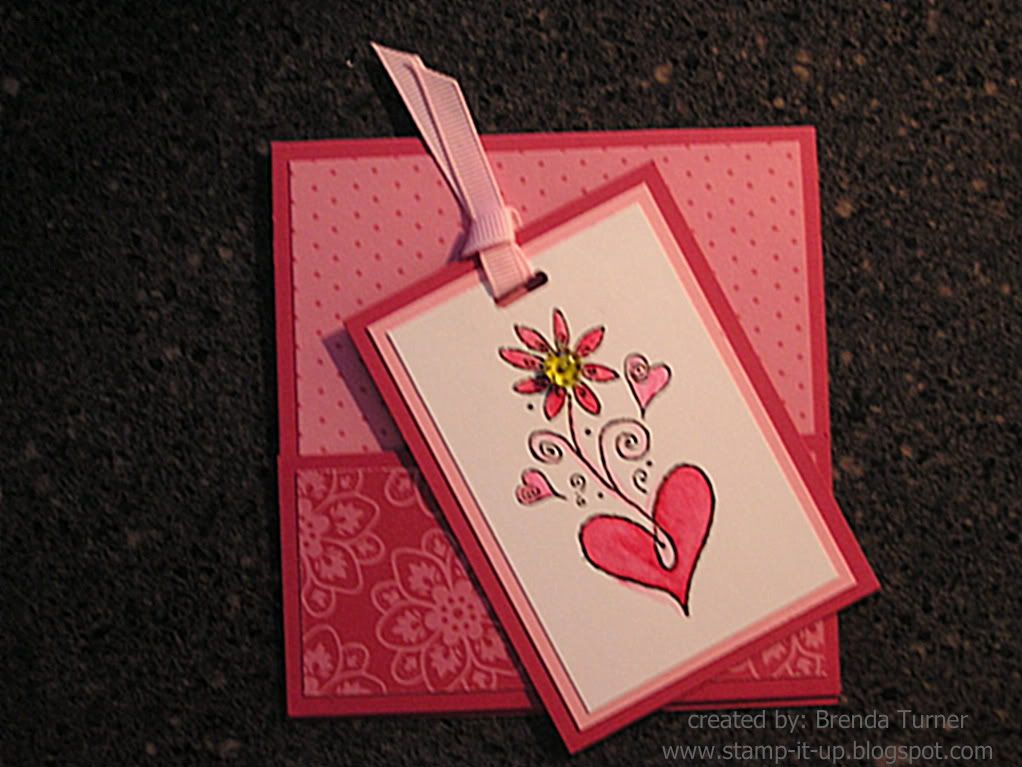 Here is a close up of the tag. the card also opens up. I took a strip of card stock that measured 4 1/4"x 11", then I folded up about 2 1/2" and glued it down to form the pocket then I folded it to make a square card the measured 4 1/4" x 4 1/4". Thanks for looking.
Brenda
Edited to add: I am now out of school for the summer and am hoping to get back to posting more regularly. I have many cards I have made this last week and will be posting them over the next few days.
Stamps: Stampin' Up Merci
Paper: Stampin' Up rose Red, Pretty in Pink, Whisper White
and Bali Breeze designer paper
Ink: Versamark, Stazon Jet Black
Other: Clear embossing powder, Staedtler watercolor pencils,
Stampin' Up Pretty in Pink ribbon, Slot punch and Micheal's
decorative accents (dew drops)