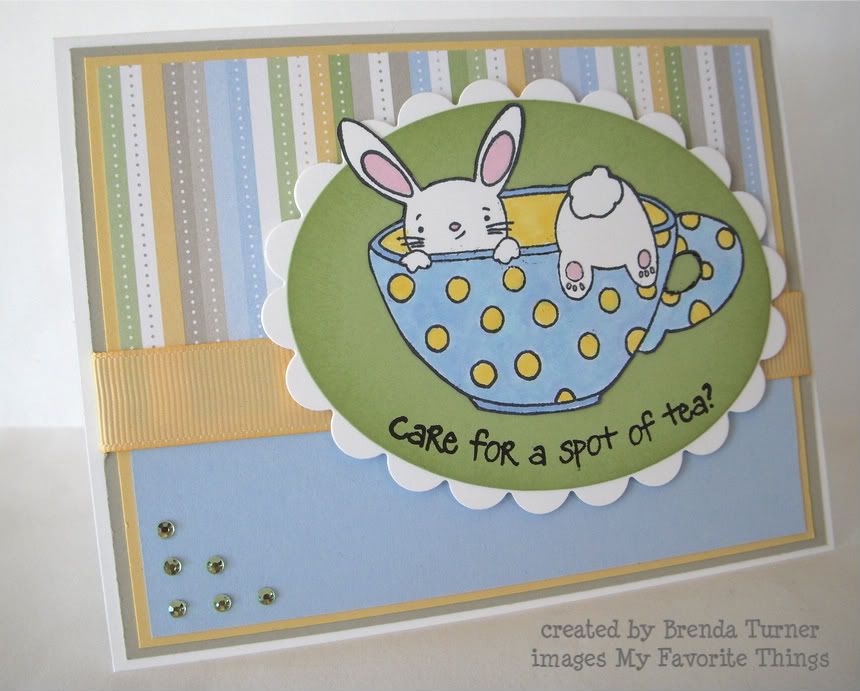 My Favorite Things has had an challenge for a MFT Idol. This is my card for it, I had to use my newest stamp set Tea for Two. I love these little guys. I colored the image with copic markers, then cut it out and attached it to a certainly celery oval cut with nesties. The designer paper is delicate dots from Stampin' Up's Sale-A-Bration catalog. I used so saffron, certainly celery and bashful blue. It is hard to see in the photo but the rhinestones in the corner match certainly celery.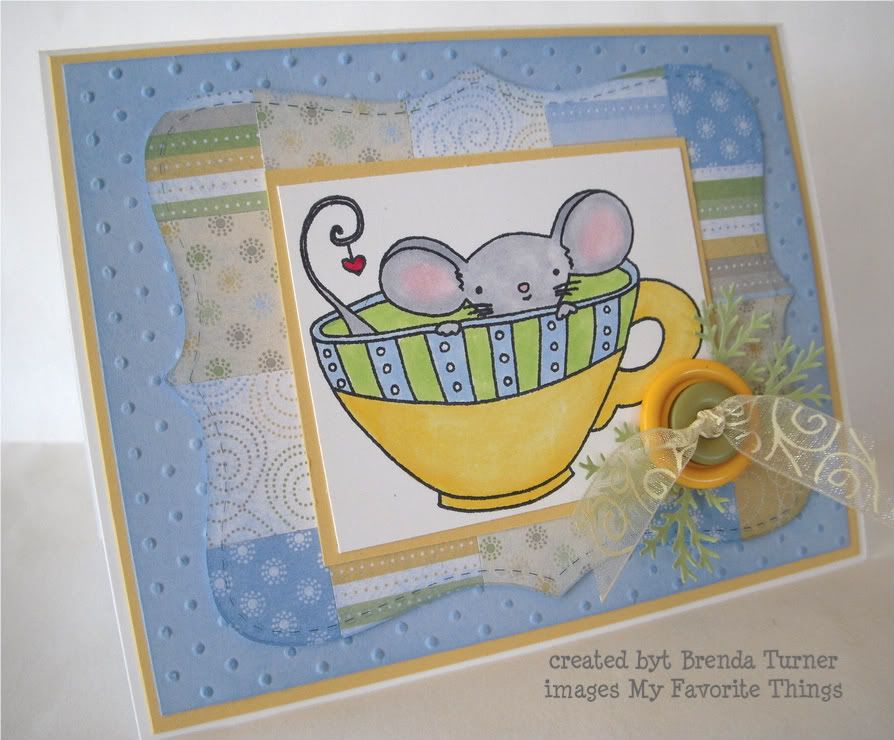 On this card I used the other image from Tea for Two. I made this one for two other challenges for MFT, Ambassador challenge 1 and for April's guest designer challenge. I used the same colors on this card as the one above. The quilted top note is something I did a few weeks ago that I learned from
Diane Gibbs
. So the challenges for the ambassador was to make a spring card without using black (stamped line images okay) and no flowers, that was a bit difficult for me, I chose to use spring colors hence the same colors from above. For the guest designer challenge you needed to use buttons on your card. Buttons are another challenge for me I have a hard time putting them on cards for some reason.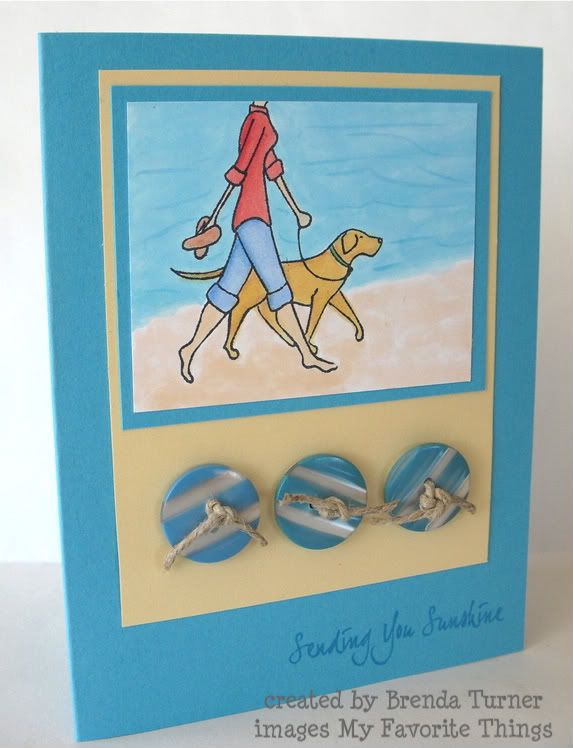 I had so much fun making the cards above and I had my MFT stamps out so I made this one also for the Ambassador and guest designer challenges. As with the cards above I colored with copic markers. I used By the Shore stamp set for this one, I love the peaceful feel of this card and I am so ready for nicer weather. I live a few blocks from the beach in California, unfortunately I am in northern California so the weather isn't always the greatest, but I love walking on the beach when it is nice. Now if spring would just get here.
Thanks for stopping by.
Brenda