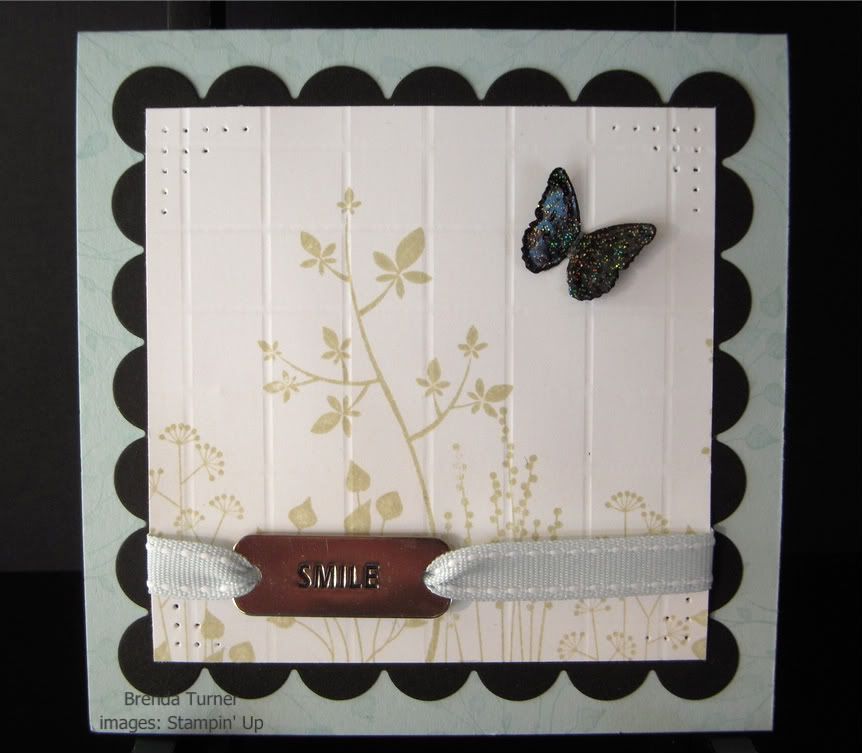 Today's featured stamper on SCS is Lori Craig aka stamp_momma.
Here
is the card I choose. Lori has a beautiful gallery with a ton of cards to choose from, making this a hard choice.
So when you case for a featured stamper you need to change at least two things on the card, it does appear at first glance that I completely cased Lori, but there are several changes to my card. They are:
1. A couple of color changes, ink and my blue paper are very close, but are still different.
2. The stamps are different.
3. The ribbon and slide are different and I didn't use a sentiment because mine was on my slide. Thank you for stopping by.
Brenda