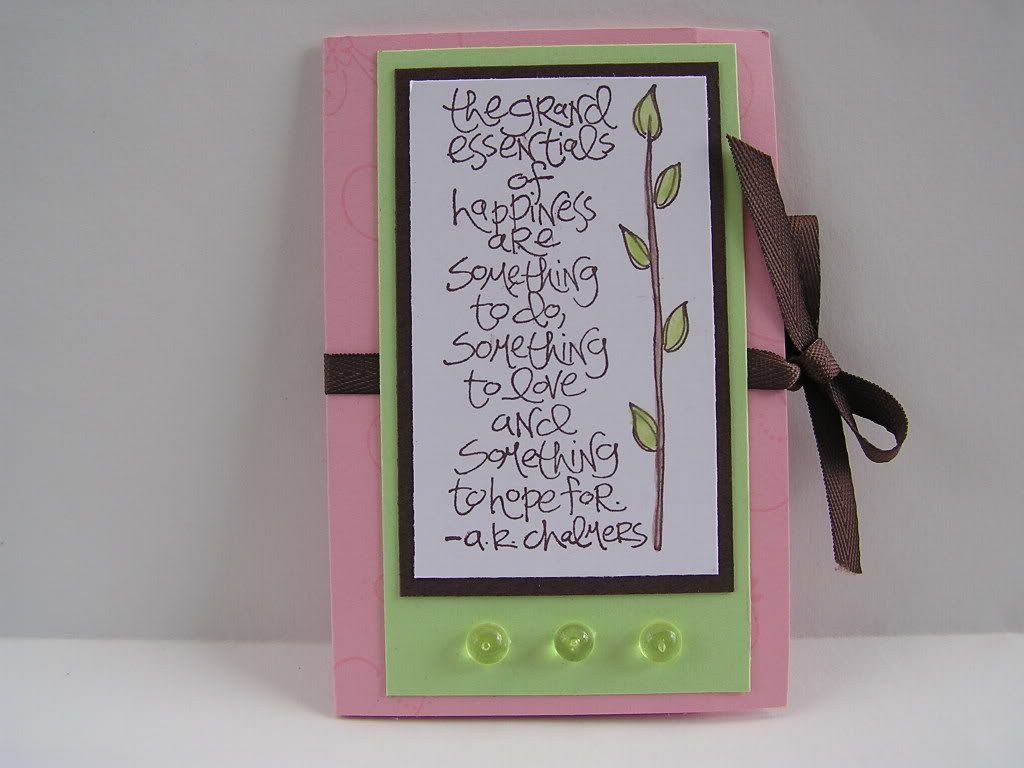 This is my card for the Monday and Tuesday challenges on SplitCoast Stampers. I chose to combine the challenges.
I really like the gift card holder and it was so easy to make, you could whip one of these up in no time at all. Which is good for me because even though I make many cards I always want to make a special one to fit the occasion, and I tend to be a bit of a procrastinator. The color challenge was a little hard for me ( I always struggle with colors), I would of never thought to put Certainly Celery with Pretty in Pink and Chocolate Chip.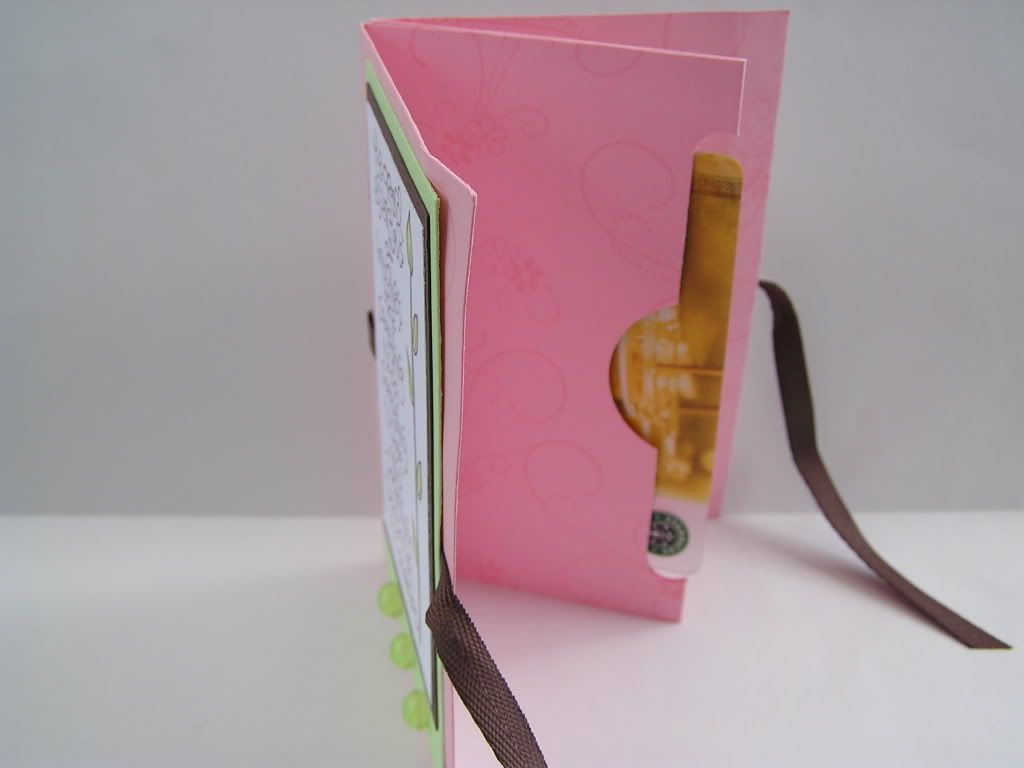 Here is a picture of the inside I kept it simple. Now I think I will work on Wednesday's challenge. Thanks for looking.
Brenda
Supplies:
Stamps: SideKick Sayings, One of a Kind-Stampin' Up
Paper: Pretty in Pink, Chocolate Chip, Certainly Celery, Whisper White-Stampin' Up
Ink: Pretty in Pink, Chocolate Chip-Stampin' UP
Other: Watercolor crayons, Chocolate Chip ribbon-Stampin' Up, Dew Drops