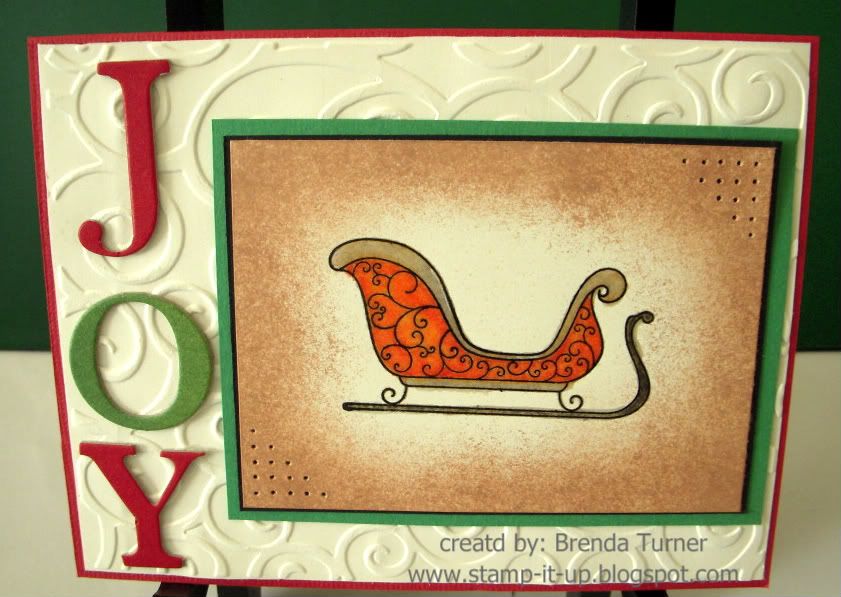 So what were you thinking LOL. Here are four Christmas cards I made for the land cruise contest they
were having on for
Gina K. Designs
on SCS on Wednesday.
My first card was made for the chipboard challenge. I use koh-i-noor pencils and OMS to color the sleigh. This one was for
Carolyn King's
challenge to use water on your card, I chose frozen water. I just love this new set of stamps by Rupa Shevde,
The Magic of Christmas
. I started off with white paper and clear embossed the four snowflakes( all on one clear block this made stamping fast). After completing the snowflakes I sponged on brilliant blue until I was happy with the color. The sleigh was colored with koh-i-noor pencils and OMS.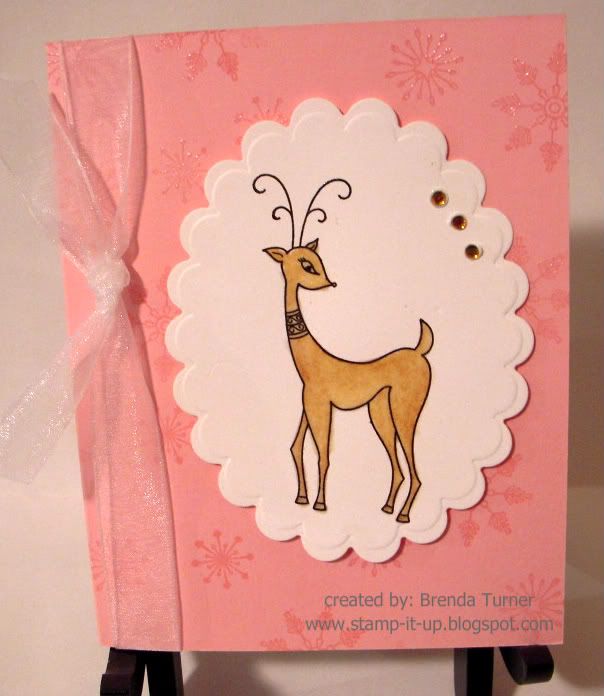 The next two cards were for the Easy 1,2,3 challenge. You were to use one ribbon, two layers (counting the base) and three embellishments (all the same).
For the reindeer card I clear embossed three of the snowflakes from
The Magic of Christmas
on the base, colored the reindeer with my koh-i-noor pencils(can you tell I love those things) cut it out with a scallop oval nestabilities, and last added the sheer ribbon and rhinestones.
The last card I used up some scraps I had laying around. It is a 4 1/4 square card. The dress is from Rupa's
Retro Boutique
set colored with a sharpie marker. In the background I stamped the swirl from the Joy of Christmas set by Stampin' Up. The sentiment is from
The Magic of Christmas
. then added the ribbon and rhinestones. Thank you for taking the time to stop by and look.
Brenda